Herbal Synergy WISDOM Fermented Blend with LION'S MANE 60 Capsules
LIVING ALCHEMY Kefir-Kombucha Fermented Blend
Herbal Synergy Wisdom - Cognitive Support

Enhances Brain Performance




Assists with Focus and Concentration




Aids Mood and Memory




Cognitive and Nerve Support
Wisdom is a potent fermented herbal blend that enhances brain performance and sharpens the mind.
A healthy and active mind requires an abundance of nutrition. WISDOM provides fermented, activated nutrients from holy basil, gotu kola, green tea, turmeric & ginger plus lion's mane mushroom to keep your cognition sharp.
Living Alchemy use a unique Kefir-kombucha fermentation, combining diverse strains of live micro-organisms to convert a select blend of certified organic foods and herbs into a living matrix of bio-activated nutrients, enzymes and beneficial flora.
Fermentation Activated Herbal Blend Plus Organic

Lion's Mane Mushroom

Traditional Long Fermentation of Organic Whole Foods & Herbs
Unique Kefir-Kombucha Fermentation
Rich in Activated Nutrients
Superior Absorption
Powerful Yet Gentle Targeted Formula
Certified USDA Organic
Vegan, Gluten-Free and Dairy-Free
Ingredients
Symbio® Fermented Herbal Blend

• 
Organic Holy Basil
33.3mg 
(Ocimum sanctum, leaf)
• Organic Gotu Kola
33.3mg 
(Hydrocotyle asiatica, leaf)
• Organic Green Tea
26.6mg 
(Camellia sinensis, leaf)
• Organic Turmeric
26.6mg 
(Curcuma longa, rhizome)
• Organic Ginger
13.3mg 
(Curcuma longa, rhizome)
Supporting Mushroom
• Organic

 Lion's Mane Mushroom
(Hericium erinaceus, mycelia and fruiting body)
Non-medicinal Ingredients Organic Herbal Base (Organic Alfalfa Leaf, Organic Fennel Seed, Organic Nettle Leaf, Organic Parsley Leaf), Organic pullulan capsule (Organic pullulan starch, water)
Certified Organic, Non-GMO, Vegan, Dairy Free, Gluten Free, No Isolates, No Fillers, Made in Canada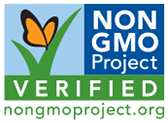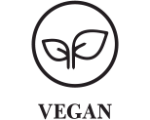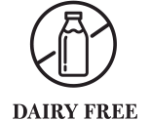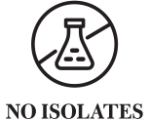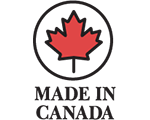 Directions
Adults: Take 1-3 capsules daily with or without food.
Living Alchemy • Herbal Synergy • Fermented Whole Food Supplements