Herbal Synergy DEFENSE EXTRA-STENGTH Fermented Blend 60 Capsules
LIVING ALCHEMY Kefir-Kombucha Fermented Blend
Herbal Synergy DEFENSE XS EXTRA-STRENGTH - Immune & Yeast Support

Advanced Immune Support

Helps Against Infections




Rebalances Yeast Overgrowth

Helps Shorten Duration & Severity
DEFENSE Extra Strength is 2.5X STRONGER with our therapeutic fermented blend of organic activated herbs such as garlic, oregano, thyme, ginger & clove, providing powerful antioxidants for advanced immune support for when you need it most!
Living Alchemy uses a unique Kefir-kombucha fermentation Symbio™, made with diverse strains of live micro-organisms to convert a select blend of certified organic foods and herb into a living matrix of bioactivated nutrients, enzymes and beneficial flora.
 Fermentation Activated Herbal Blend
2.5X STRONGER Formula (VS DEFENSE)
Fast Acting & Effective
Certified USDA Organic
Traditional Long Fermentation of Organic Whole Foods & Herbs
Rich in Activated Nutrients
Powerful Yet Gentle Targeted Formula
Vegan, Gluten-Free and Dairy-Free
Ingredients
Symbio® Fermented Herbal Blend

• 
Organic Garlic
85mg 
(Allium sativum, bulb)
• Organic Oregano
85mg 
(Origanum vulgare, leaf) 
• Organic Thyme
85mg 
(Thymus vulgaris, leaf)
• Organic Ginger
68mg 
(Zingiber officinale, root)
• Organic Cloves
17mg 
(Syzygium aromaticum, flower bud)
Non-medicinal Ingredients Ferment Media (Kefir and Kombucha Symbiotic Culture), Organic pullulan capsule (Organic pullulan starch, water)
Certified Organic, Non-GMO, Vegan, Dairy Free, Gluten Free, No Isolates, No Fillers, Made in Canada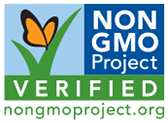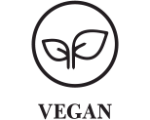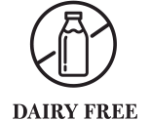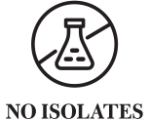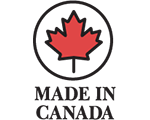 Directions
Adults: Take 1 capsules 1-2 times daily with or without food. No refrigeration required.
Consult a health care practitioner prior to use if you are taking blood thinners or protease inhibitors, have diabetes, are pregnant or if symptoms persist or worsen. Hypersensitivity/allergy can occur; in which case, discontinue use.
Living Alchemy • Herbal Synergy • Fermented Whole Food Supplements